Welcome to Jackson's of Cracoe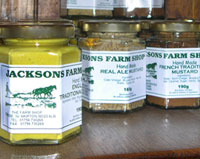 Jacksons of Cracoe Mustards
Here at Jacksons we are a family run business. Having been established for over thirty years, we are widely known and appreciated in the local area. Our shop offers a wide range of confectionary and gifts, homemade preserves, off licence as well as every day household necessities.
You can be sure of a warm welcome from the Jackson family and their friendly staff.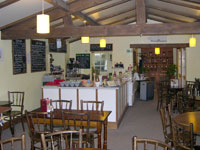 The Tea Room
We can supply packs made up of your choice of our products, for example: meats, cheeses, preserves, wines, etc.
Enjoy our seasonal specials, including Kebabs for the BBQ, Turkeys, for Christmas and stewing meat for those cold autumn nights.